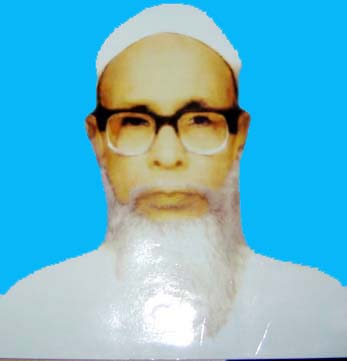 Message Of Founder Chairman
Newlife is dedicated to providing the public with medications of high quality, safety and efficacy through product developing manufacturing and marketing.
Our medicines are safe and more than ever in line with healthcare needs. It is therefore an ethical duty to make homeopathy known as it becomes more and more efficient and used.
Our goal is to pursuing the health and happy life of people; spreading the health culture between human and science; focusing on healthcare achievement through scientific harmonization of health and nature and existing only for health
We are excited about plans to continue the growth of our organization. We can look forward to further improvements and a continued commitment to providing the best in our local community.
We are continuing our policy of innovation by further strengthening our research efforts; the entire senior management team is full of enthusiasm for the exciting years
Thank you to all for having faith and trust in New Life & Co. (Pvt.) Ltd.
GET TO KNOW US
New Life & Co. (Pvt) Ltd. is the pioneer in Homoeopathic Pharmaceuticals & Health center in Bangladesh. It was established by eminent Doctor Mr. S. Motaher Ali. In 1948 he established the popular and famous homoeopathic treatment center of Bangladesh, the "New Life Pharmacy". Then in 1961, he established the first homoeopathic medicine manufacturing industry, the "New Life & Co. (Pvt) Ltd".
In 2003, Doctor S. Motaher Ali established the "New Life Foundation" for the purpose of human well being and for the research work on homoeopathy. This foundation is also engaged in the publication of different books written on Homoeopathy and Unani treatment. It also publishes a magazine on Homoeopathy, Unani and Ayurved science and social health care, which is named "New Life Barta".
At present, New Life manufactures Homoeopathic Medicines (Mother Tincture, Dilution, Back Potency, Homoeo Combination, Bio-Chemic, Trituration, and Globules), Unani Medicines (Capsule, Tablet, Ointment, Syrup, Semi-Solid) and some Personal Care items (like shampoo, hair oil, Tooth Paste, Tooth Powder, Glycerine etc). These products are manufactured under the license of Directorate of Drug Administration of Government of Bangladesh.
The manufacturing plant of New Life & Co. (Pvt) Ltd. is situated in Mirpur in Dhaka, Bangladesh. New Life maintains the manufacturing plant with a team of qualified technical staff (Homoeopathy expert, Unani expert, Chemist, Botanist, Pharmacist). All steps of manufacturing process is done by modern scientific equipment & followed by the Good Manufacturing Process (GMP) of WHO. The Ayurvedic medicine project of New Life is going to be start soon.
MISSION
Our mission is to provide people the highest quality health care at the lowest possible price. Quality products, efficient deliveries, prompt responsiveness to concerns and dedicated employees are key features of New life & Co. (Pvt) Ltd. Service is the key and we emphasize each and every aspect of our relationship with the customer and continually striving for excellence to be the industry leader.
VISSION
As a leading manufacturer in Homeopathic Pharmaceuticals and Health Centre in Bangladesh, we must remain focused on the general people and to supply international standard medicine through motivated, empowered and dedicated employees.